IUFRO Directory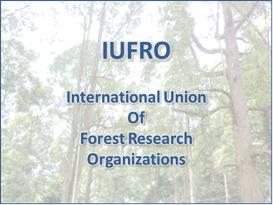 Ongoing urbanization has led to the increased importance of urban green spaces to improve the quality of the urban environment and urban life across the globe. Forest and tree resources have a wide range of socio-cultural, economic and environmental values. To optimize these values and services in a sustainable way integrated approaches and research on planning & design, selection & establishment, and management of urban forests and trees are needed.
Urban forestry offers considerable potential to meet this demand. Urban Forestry can be defined as the art, science and technology of managing trees and forest resources in and around urban / community ecosystems for the physiological, sociological, economic and aesthetic benefits trees provide to society (Helms 1998). The urban forest, ranges from urban and peri-urban woodland to parks, private gardens and street trees.
IUFRO Unit 6.07.00 has the aims to:
a) Develop urban forestry as an area of scientific attention,
b) improve networking between urban forestry researchers worldwide,
c) promote multi-disciplinary research into urban forestry issues, and
d) improve the exchange of information and experiences between urban forestry science and practice.
If you would like information on the IUFRO Urban Forestry Unit, please visit www.iufro.org/science/divisions/division-6/60000/60700/.
To change or remove your information from this list, email us.
To view the latest Urban Forestry Update, please visit www.unri.org/iufro.
Please feel free to contact us, if you need any additional information on this questionnaire, the directory or the mailing list.
Thank you for your participation,
David Nowak, U.S. Forest Service, dnowak@fs.fed.us
David Bloniarz, U.S. Forest Service, dbloniarz@fs.fed.us